It's about that time of the year when the most iconic and influential musical artists come together for the American Music Awards! From the flashy performances to the fierce but friendly competition in each category, there are many moments that captivate us throughout the night. But it all starts when we first set eyes on the celebs- here are some of our favorite looks from past AMAs red carpets!
Vanessa Hudgens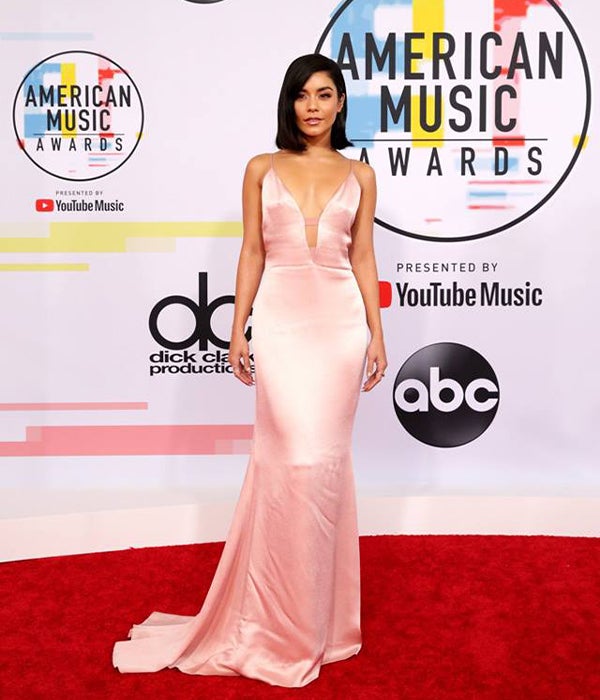 The High School Musical alumn stole the red carpet as she strut her way in this pink silk gown at last year's American Music Awards. This simple but elegant look is absolutely everything.
Post Malone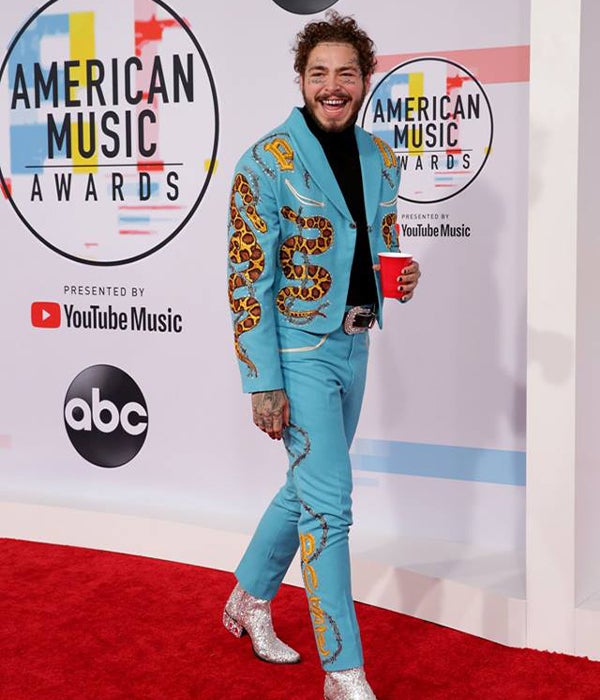 Posty was also one to catch everyone's attention as he made his way down the red carpet. With a fresh cut and a red solo cup in one hand, he gave us the look we all wanted, looking like a true rockstar. Only Post Malone can pull off a baby blue suit with snakes!
Demi Lovato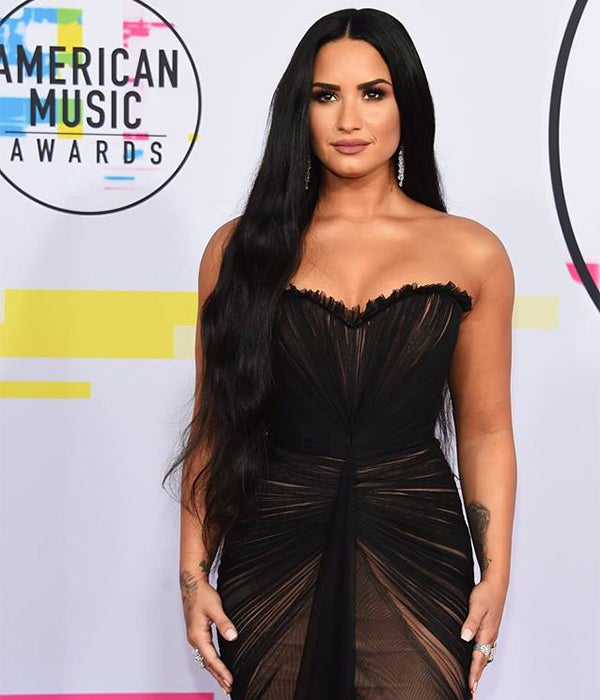 Demi grabbed our attention with this Ester Abner sheer dress that was as amazing as her long locks!
Shawn Mendes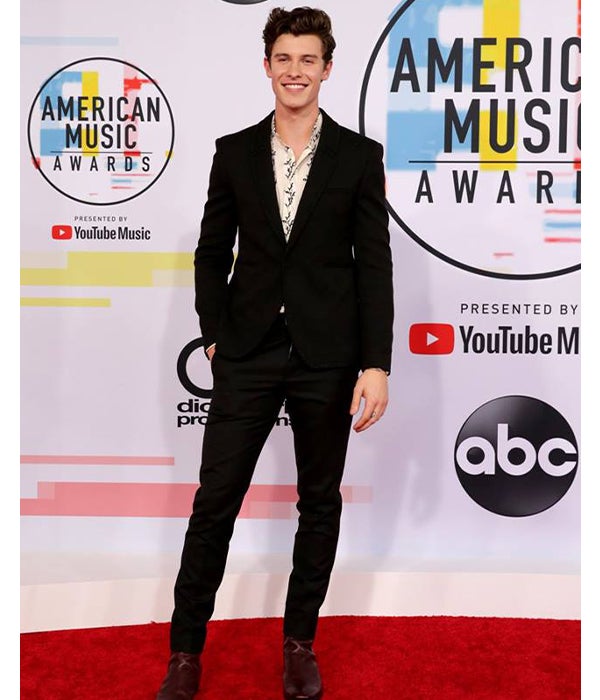 Shawn Mendes knows how to rock the red carpet with his natural nonchalant swag. Definitley made the list of men in style at last year's American Music Awards. From the burgundy boots, the floral button-down, and the black suit jacket, Shawn brought his A-game!
Carrie Underwood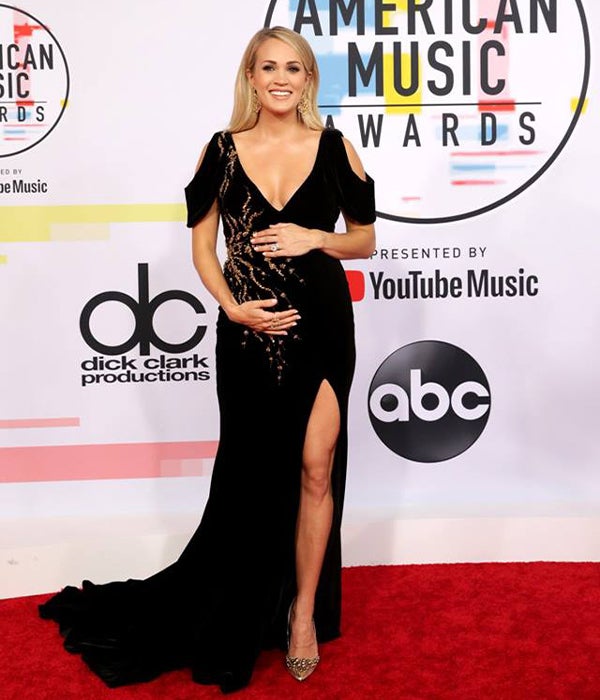 The American Idol alum lit up the red carpet with her baby bump and stunning black dress at the 2018 American Music Awards red carpet. This thigh-high cut dress that showed off her toned leg was perfect for the singer.
Marshmello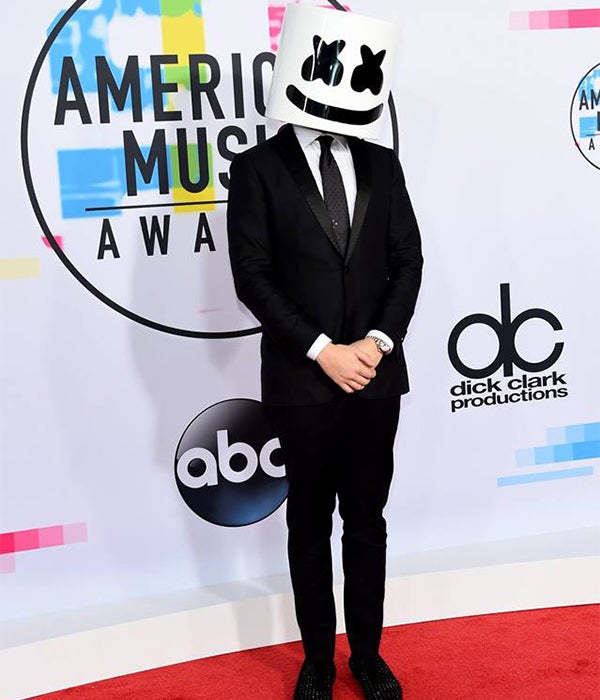 Marshmello wore his iconic head piece along with the classic black suit look. He knows how to get a crowd going during his sets, but he also showed us that he can leave a mark on the red carpet!
Offset & Cardi B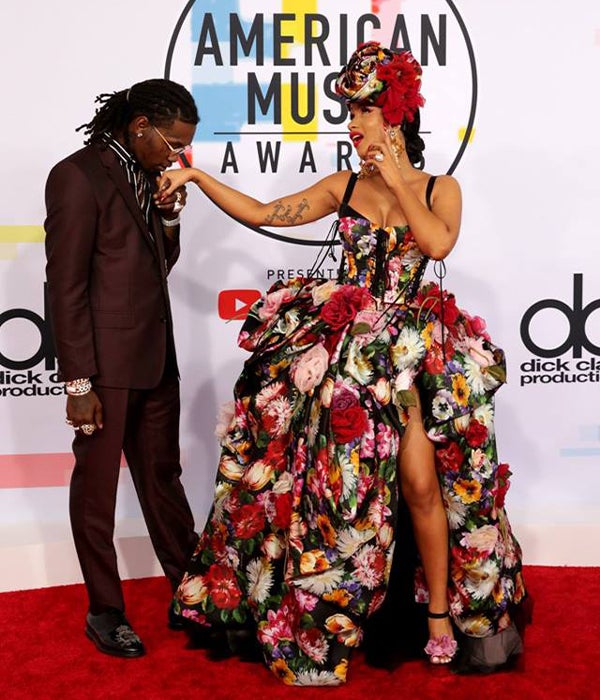 This star couple gave us everything and more at the 2018 AMAs red carpet. Offset wore a burgundy suit over a black and white striped shirt while making sure Cardi received all the attention. She struck a pose with her floral themed dress and pumps.
Teyana Taylor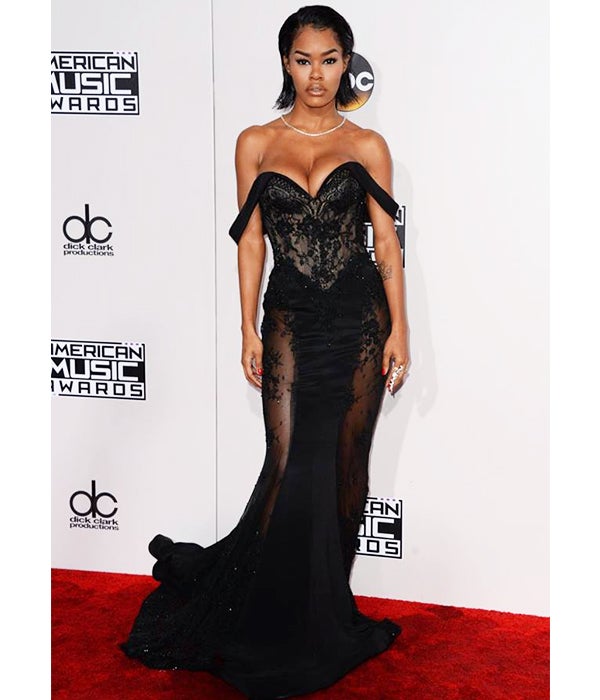 The r&b and hip hop singer glided along in her strapless floor-length Steven Khalil gown at 2016's AMAs. This look was definitley one to remember!
Hailee Steinfeld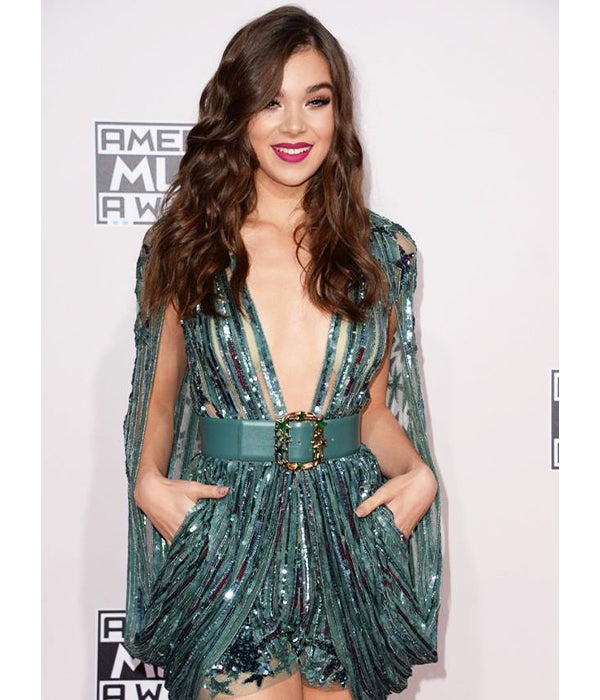 The young star lit up the carpet in 2016 wearing her sequence teal romper with a stunning v-neck and belt that tied everything together nicely. This cute but edgy look is one of our favs!
Ariana Grande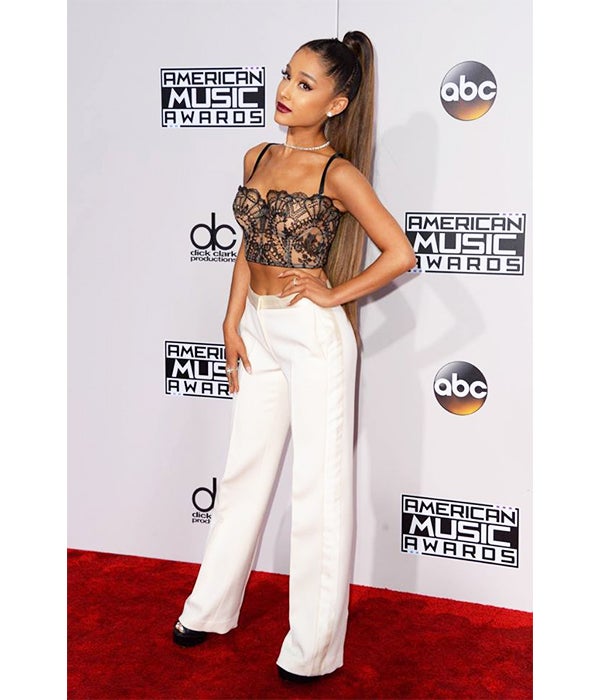 Of course we can't forget about Ariana Grande! She always brings her game to the carpet and just knows how to work it. We're always a fan of the high pony, after all it is her signature hairdo. And we love how she went with the sleek edgy but professional look topped with a glammed-out chocker.
We can't wait to see what the stars wear this year! Don't let us tell you about it, be there in person! Get your tickets now to the 2019 American Music Awards at Mircosoft Theater on November 24th.
Host a Private Event
L.A. LIVE is the perfect place for your group meetings, party or convention. Choose from many elegant spaces.
Learn More