56 AEG Facilities-Affiliated Venues Go Dark for Earth Hour Joining Global Call to Action in Support of the Environment
by laliveinsider on Mon., Mar 31 at 11:54 AM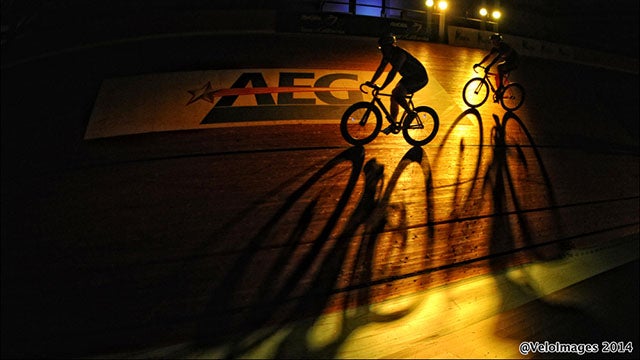 Los Angeles, CA (March 31, 2014) On March 29th, 2014, 56 AEG Facilities-affiliated stadiums, arenas, theatres, clubs and convention centers in 35 cities, eight countries and four continents joined millions of people and organizations worldwide in "going dark" for World Wildlife Fund's Earth Hour, an international event in support of the environment. From 8:30 to 9:30 PM, dozens of facilities turned off non-essential lights as a symbolic call to action to protect our planet and spread the message of Earth Hour through social media and signage at venues. These venues took action as part of a global Earth Hour campaign organized by AEG 1EARTH, AEG's industry-leading corporate sustainability program.
Earth Hour activities hosted by AEG Facilities-affiliated venues worldwide in 2014 included:
The Velo Sports Center at StubHub Center in Carson, California shut down the lights, turned up the music, and decorated bikes with glow in the dark lights for an Earth Hour bike ride
STAPLES Center in Los Angeles, CA dimmed its normal lights and turned the building's exterior green with up lighting
The Kuala Lumpur Convention Centre in Kuala Lumpur hosted an environmentally-themed movie screening
Earth Hour is designed to show the power each one of us has to make a difference and demonstrate the collective strength of these small actions. Earth Hour started in just one city in 2007 and has spread to more than 7,000 cities covering all seven continents. The annual event takes place from 8:30 p.m. – 9:30 p.m. across all time zones and includes countless global landmarks, from the Eiffel Tower in Paris to the Empire State Building in New York to the Burj Khalifa in Dubai.
"Earth Hour is one of many events AEG-affiliated venues participate in throughout the year to engage our guests and employees in environmental issues," said John Marler, AEG's Senior Director of Energy and Environment Systems. "We manage dozens of iconic venues worldwide, from the O2 in London to STAPLES Center in Los Angeles, and Earth Hour is a perfect opportunity for us to leverage their visibility for good."
In 2010, AEG established a set of 2020 environmental performance goals across five issue areas, including energy and climate, water, waste, responsible purchasing, and education. In 2014, the company will release its third AEG 1EARTH Environmental Sustainability Report, which will provide an update on progress towards AEG's 2020 goals and share stories of AEG's involvement Earth Hour and other environmental events worldwide.
Media Contacts:
Michael Roth Cassandra Zebisch
(213) 742-7155 (213) 763-7712
Host a Private Event
L.A. LIVE is the perfect place for your group meetings, party or convention. Choose from many elegant spaces.
Learn More