4DX TO OPEN ITS FIRST THEATER IN THE U.S. THIS THURSDAY
by laliveinsider on Wed., Jun 25 at 06:02 PM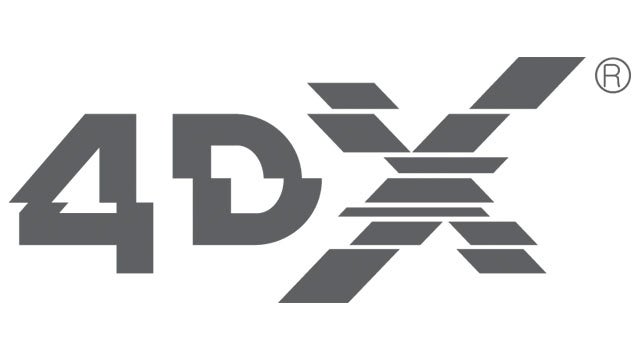 4DX Immersive Cinema Experience Launches with Summer Blockbuster – 11:00 p.m. on Thursday, June 26, 2014, at Regal Cinemas L.A. LIVE Stadium 14 Theater in Los Angeles
LOS ANGELES AND SEOUL (June 25, 2014) – CJ 4DPlex, the South Korean company offering the world's first 4D technology-based cinema experience for feature films, launches its premium movie platform 4DX this weekend at Regal Cinemas L.A. LIVE Stadium 14 theater in partnership with L.A. LIVE and theater operators AEG. Beginning with the 11:00 p.m. PT showing of a major summer blockbuster on Thursday, June 26, movie fans in the U.S. will finally be able to connect with feature films using all five senses through an immersive experience that includes special effects such as motion, wind, bubbles, fog, lightning, and scents that enhance the visuals on-screen. Tickets for opening weekend are now on sale at www.lalive.com/4dx.
Last March at CinemaCon, the Las Vegas convention, CJ 4DPLEX presented the newest version of the technology including more realistic motion effects such as natural chair movement, an upgraded water system to stimulate rain, the ability to switch the water on or off and LED lights on the footrest for safety. And during the convention, the company announced a deal with AEG to bring the first 4DX technology in the United States.
Both 4DX and AEG are expecting a big win-win from the partnership. "Los Angeles was the natural choice for the first U.S. location to carry 4DX," said Byung Hwan Choi, CEO of CJ 4DPLEX. "With AEG, owner and host of the world's most exciting entertainment venues as our strategic partner, we are very much looking forward to welcoming our audiences to a moviegoing experience never before seen in the U.S."
"We have been impressed with 4DX' success in other parts of the world, and look forward to unveiling the technology at L.A. Live," said Nick Baker, Senior Vice President AEG Global Partnerships. "We are always looking for leading edge technology and innovative product and amenities to introduce at our entertainment destinations and, this will inspire and encourage people to descend upon L.A. LIVE."
This highly-anticipated launch has been supported by a cross-platform marketing campaign that has recently been rolled out across diverse media in Los Angeles, including posters on more than 50 city buses and radio advertisements targeting local Hispanic moviegoers on the 'Que Buena' channel. The company has also collaborated with CJ sibling brands such as Bibigo, a modern Korean restaurant, and Tous Les Jours, a bakery, in order to maximize synergy in raising awareness in the pre-launch stage. As well, the official 4DX trailer is being featured on Nokia Plaza L.A. LIVE's giant LED screens, and free tickets are being given away at random to visitors of the 4DX USA Facebook homepage (http://www.facebook.com/4dxusa).
The company is also generating positive word-of-mouth through a pre-launch presentation for major studio executives, a private screening for local VIPS, and a press screening.
**Press interested in attending the Thursday, 2:00 p.m. PT preview event should RSVP to [email protected].**
What is 4DX?
4DX, created by CJ 4DPLEX, is the world's first and leading 4D technology-based movie experience. Headquartered in Seoul and with international offices in Los Angeles and Beijing, the company provides 4DX cinema systems for worldwide exhibition partners along with 4DX codes of major Hollywood titles.
Each 4DX auditorium incorporates motion-based seating synchronized with over 20 different effects optimized by skilled editors of i-studio, the 4DX in-house editing team, maximizing the feeling of immersion within the movie.
Started in 2009, 4DX brought its very first – and the world's first – 4D screen in Korea. Since then, it has rapidly spread around the world, with partnerships in Mexico, Brazil, Chile, Peru, Venezuela, Russia, Hungary, Poland, Czech, the Philippines, Indonesia, Japan and – coming soon this summer – in the United States at the L.A. Live Regal Cinemas, in the heart of Los Angeles. To date, 4DX has expanded to more than 15,000 seats in 105 theaters in 24 countries.
Since debuting with a 4DX screening of Avatar in 2010, many movies have taken advantage of 4DX. These include recent blockbuster hits Frozen and The Amazing Spider-Man 2, which saw an occupancy rate 15 to 30 percent higher than 2D and 3D showings in the countries in which 4DX was available (Brazil, Columbia, Guatemala, Korea, Peru and Russia). The top-10 performing 4DX movies in 2013 were among the most popular films in the world: Frozen (total attendance: 550,000), Gravity (531,000), Iron Man 3 (390,000), Hobbit: The Desolation of Smaug, Pacific Rim, Fast and Furious 6, Man of Steel, Hunger Games: Catching Fire, Thor: The Dark World and Despicable Me 2.
About L.A. LIVE
L.A. LIVE is a 4 million square foot / $3 billion downtown Los Angeles sports and entertainment district adjacent to STAPLES Center and the Los Angeles Convention Center featuring Club Nokia, a 2,300 capacity live music venue, Nokia Theatre L.A. LIVE, a 7,100-seat live theatre, a 54-story, 1001-room convention "headquarters" destination (featuring The Ritz-Carlton, Los Angeles and JW Marriott Los Angeles at L.A. LIVE hotels and 224 luxury condominiums – The Ritz-Carlton Residences at L.A. LIVE – all in a single tower) , the GRAMMY Museum, the 14-screen Regal Cinemas L.A. LIVE Stadium 14 theatre, broadcast facilities for ESPN along with entertainment, residential, restaurant and office space. Developed by Los Angeles-based AEG, L.A. LIVE, considered to be the nation's most active 'live content and event campus,' also features 260,480 sf of conference center and ballroom facilities, a 100,000 sf special events deck, the famous Lucky Strike Lanes and Lounge, the celebrity owned Conga Room, a one-of-a-kind GRAMMY Museum, saluting the history of music and the genre's best known awards show all centered around Nokia Plaza L.A. LIVE, a 40,000 sf outdoor event space. L.A. LIVE showcases more events, award shows, sporting competitions, concerts and hospitality options than any other destination in the world. Visit L.A. LIVE today at www.lalive.com.
###
Media Contacts:
Matt Biscuiti
The Lippin Group for CJ 4DPLEX
212-986-7080 (U.S.)
[email protected]
Michael Roth
AEG
213-742-7155
[email protected]
Host a Private Event
L.A. LIVE is the perfect place for your group meetings, party or convention. Choose from many elegant spaces.
Learn More