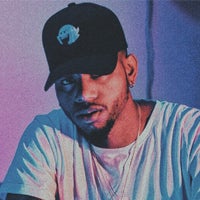 BET Experience l Friday, June 23 - 7:30PM l STAPLES Center l Buy Tickets
Bryson Tiller took over the music scene and is dominating! He's headlining festivals and on Friday, June 23rd hes taking the stage at STAPLES Center. Let's get to know Bryson Tiller!
10 Things You Didn't Know About Bryson Tiller
1. He turned down multiple labels including a record deal from Drake's OVO Sound to sign with RCA.
2. At only 23 years old he wants to branch out and start his own television comedy sitcom or anime in the future.
3. His breaking hit "Don't" was made on a budget of only $600 and released on SoundCloud in 2014. Since then, the song has gained him worldwide attention and over 128 million views on YouTube.
4. The 'T R A P S O U L' artist originally wanted to be a song writer. He started writing at a young age and since then has had many requests from artist to have music written for them.
5. The star has an alter-ego he refers to as "Pen Griffey" which is a play off to baseballs stars Ken Griffey Jr and his love for writing music.
6. His first ever show in London's KOKO sold out within secs!
7. Bryson Tiller loves playing video games! Growing up his favorite was Grand Theft Auto and Mario Bros.- he even tattooed a Mario star on his hand.
8. The new artist is surprised by all the attention he is getting and went nuts when he discovered Sylvester Stallone tweeted his song!
9. He is inspired by Drake, The Dream and T-Pain. Which, he hopes to collaborate with someday.
10. Before the fame the young artist was living out of his car and working part time at Papa Johns and UPS proving hard work does pay off.
Don't miss him at the BET Experience on Friday, June 23rd Buy tickets here!
Host a Private Event
L.A. LIVE is the perfect place for your group meetings, party or convention. Choose from many elegant spaces.
Learn More