THEATER RENTALS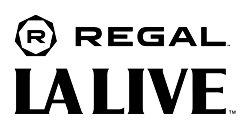 Entertain your guests at the home of red carpet premieres and world-renowned film festivals. This versatile venue boasts the latest in movie theater technology and offers various configuration options. The flexible lobby space and auditoriums are the perfect setting for product launches, corporate meetings, presentations and more!
THEATER FEATURES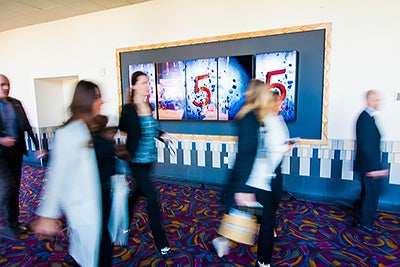 774-seat RealD Premiere House feat. 70ft screen and private entrance/lobby on three floors for catering and concessions.
More than 1,000 covered parking spaces 50 feet from the cinema entrance
» View Parking Map
Home of the first 4DX, and ICE Immersive auditoriums in the U.S.
1,200+ parking spaces located steps away.
The first all-laser projector multiplex cinema on the West Coast.
Fully integrated A/V system for displaying presentations on movie screen.
BOOK YOUR NEXT EVENT!
Regal L.A. LIVE accommodates a wide range of corporate events, such as staff meetings, product launches, and press conferences.
Watch the biggest blockbusters or screen your favorite film in your own private theater. Additionally, the cinema has several private reception areas available for your event.
We are proud to support independent filmmakers in their quest to achieve recognition for their valuable contribution to the art of film. For a reasonable fee, Regal can assist you in ensuring that your feature film, documentary, or short is available for award consideration.
Brands & Studios We've Worked With:

To book a theater rental please complete the request for proposal form below.

Call or email us for more information about hosting your event here or to discuss availability.
For private rentals or private screenings contact: Bryan Lu at [email protected].