Now Playing: "Coco"
ABOUT THE FILM
Despite his family's generations-old ban on music, young Miguel dreams of becoming an accomplished musician like his idol Ernesto de la Cruz. Desperate to prove his talent, Miguel finds himself in the stunning and colorful Land of the Dead. After meeting a charming trickster named Hector, the two new friends embark on an extraordinary journey to unlock the real story behind Miguel's family history.
Now Playing: "Justice League"
ABOUT THE FILM
Fueled by his restored faith in humanity and inspired by Superman's (Henry Cavill) selfless act, Bruce Wayne (Ben Affleck) enlists newfound ally Diana Prince to face an even greater threat. Together, Batman and Wonder Woman work quickly to recruit a team to stand against this newly awakened enemy. Despite the formation of an unprecedented league of heroes -- Batman, Wonder Woman, Aquaman, Cyborg and the Flash -- it may be too late to save the planet from an assault of catastrophic proportions.
SPECIAL REALD PROMOTION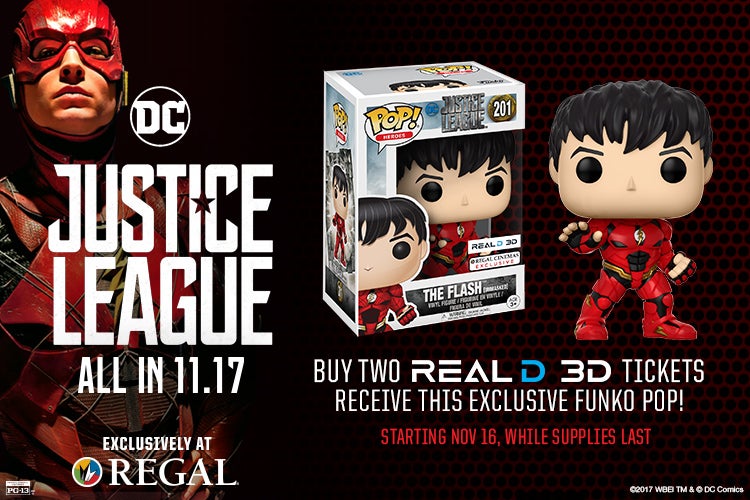 Starting November 16, 2017, receive an exclusive The Flash Funko Pop figurine when you purchase two RealD 3D tickets to Justice League. Simply show both of your RealD 3D tickets to the guest services counter to redeem. While Supplies Last.* Limit 1 Funko per party.
(*Limited to the first 60 ticket holders w/2 RealD 3D. Limited quantities will be available for purchase in the Regal Crown Club Rewards Center.)
Coming Soon: 'Star Wars: The Last Jedi Opening Night Fan Event'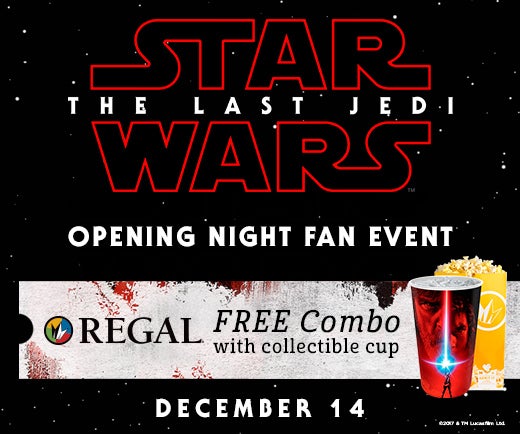 Be among the first to see Star Wars: The Last Jedi at the 6pm Opening Night Fan Event at Regal L.A. LIVE!
Fans will be treated with the following:
Exclusive content
3-pack of Star Wars: The Last Jedi trading cards
Free drink and popcorn combo w/collectible cup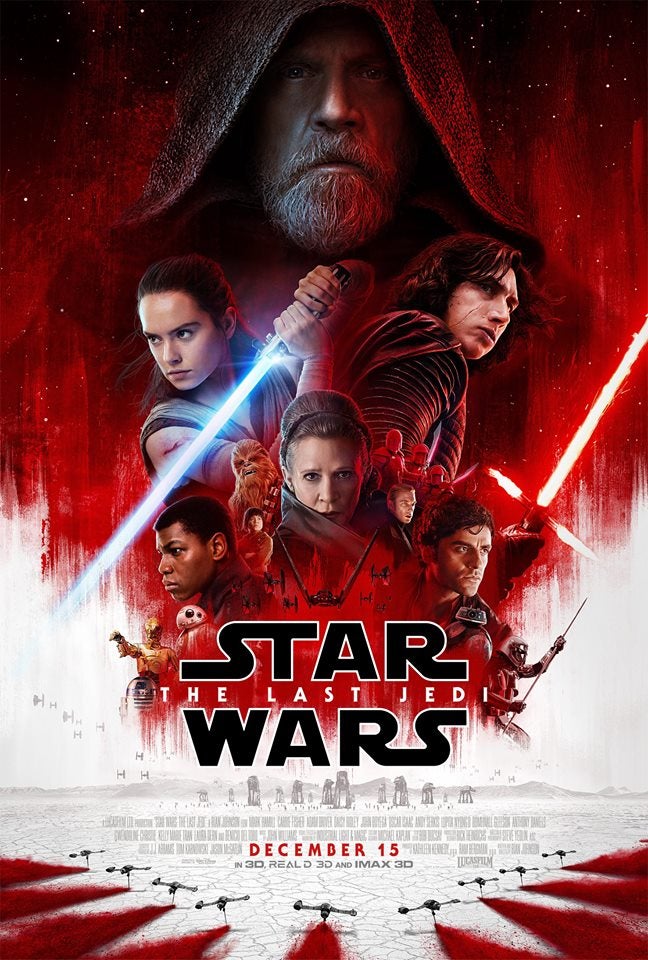 About the Film
Luke Skywalker's peaceful and solitary existence gets upended when he meets Rey, a young woman who shows strong signs of the Force.
What is RealD Premiere Cinema at Regal L.A. LIVE?
Unleashing the power of moving images
The RealD Premiere Cinema at Regal L.A. LIVE is the biggest movie experience in Los Angeles with the biggest stars and films on the biggest screen. Featuring stadium seating for more than 774 guests, a dedicated premiere lobby, grand staircase and an exclusive Green Room, you will get the red carpet treatment the moment you step through our doors.
State of the art projection - Barco laser projector provides crisp detailed cinematic visuals
Ultimate White Screen - 70" Massive screen, 85% brighter, 10x better 3D provides sharper images
Super 2D & 3D Quality – Incredible images in 2D and 3D formats. 3D showings have comfortable circular polarized glasses that clip on and allow users to have clear images regardless of head turn at any angle in the theatre
Experiential Sound- Immersive, as if you're in the movie
RealD Premiere Cinema Rental
The RealD Premiere Cinema is available for rentals.
Movie Premieres
Private Screenings
Advanced Screenings
Business Meetings
Viewing Parties
Product Launches
Star-studded red carpets are a fixture, but you do not have to be a celebrity to experience the Hollywood magic!
Features:
14 cinemas for groups of 2 – 774
VIP Green Room with private access
Catering packages available from Wolfgang Puck
3D capable screens
More than 1,000 covered parking spaces 50 feet from the cinema entrance
Private lane for limo drop-off
Pre- and post-party packages at WP24
Don't take our word for it, come see for yourself!
For more information, please call Michael at 213.742.7363
Sign up for the 'Movie Insider'
Showtimes, upcoming attractions, advance ticket sales, promotions/sweepstakes & offers.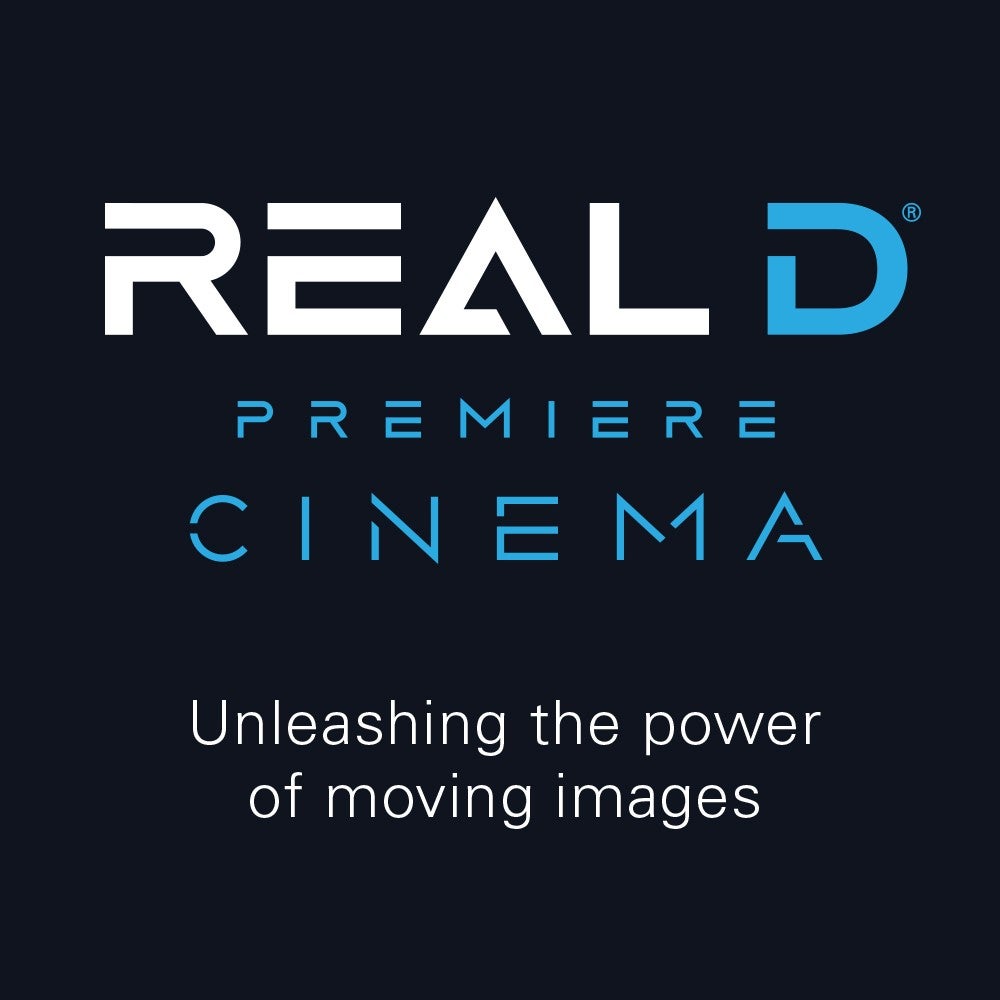 Host a Private Event
L.A. LIVE is the perfect place for your group meetings, party or convention. Choose from many elegant spaces.
Learn More