INTERACTIVE MOVIE POSTERS
We're bringing movie posters to life!
Want to wield superpowers like Shazam!, fight off legendary ghosts in La Llorona or help save the Pokémon universe? Stop by Regal L.A. LIVE to experience the next generation of movie posters that puts you in control and will have ALL your senses on edge. We're bringing the latest technology to your movie theater experience.
How Does It Work:
Walk up to the Interactive Movie Poster
Wave your hand over the soundboard
See the movie poster come to life
Have fun!
Next time you come watch a movie, find the Ultrahaptics experience near auditoriums 3-4.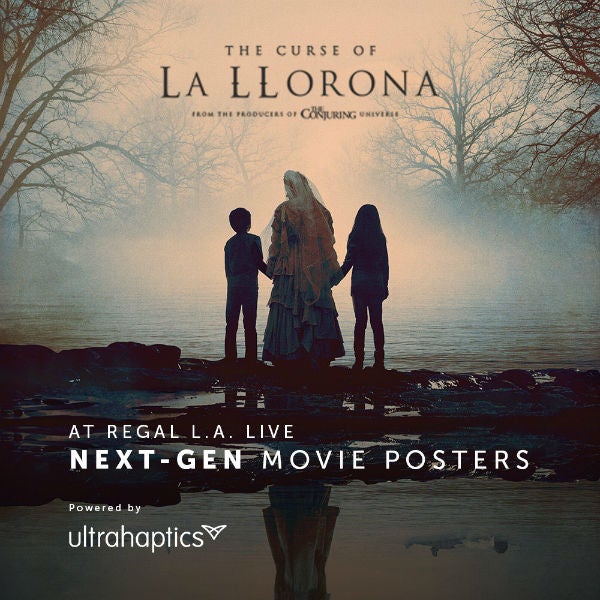 Buy Tickets to see a movie at Regal L.A. LIVE.
Click here for more information about Ultrahaptics.
Sign up for the 'Movie Insider'
Showtimes, upcoming attractions, advance ticket sales, promotions/sweepstakes & offers.
Host a Private Event
L.A. LIVE is the perfect place for your group meetings, party or convention. Choose from many elegant spaces.
Learn More