SPECIAL CAMPER'S PROMOTION!
Regal L.A. LIVE: A Barco Innovation Center is the perfect place to host your camp!
Get a special discount for camp groups for as low as $9/per ticket to any of the latest blockbusters this summer.
The $9 promotion applies to any movie and on any day from June 1 to August 31.*
Call Regal LA LIVE Groups at 1-877-234-8425 or email [email protected] for more information.
*Restrictions and upcharges apply on advance screenings,3D, and 4DX showings.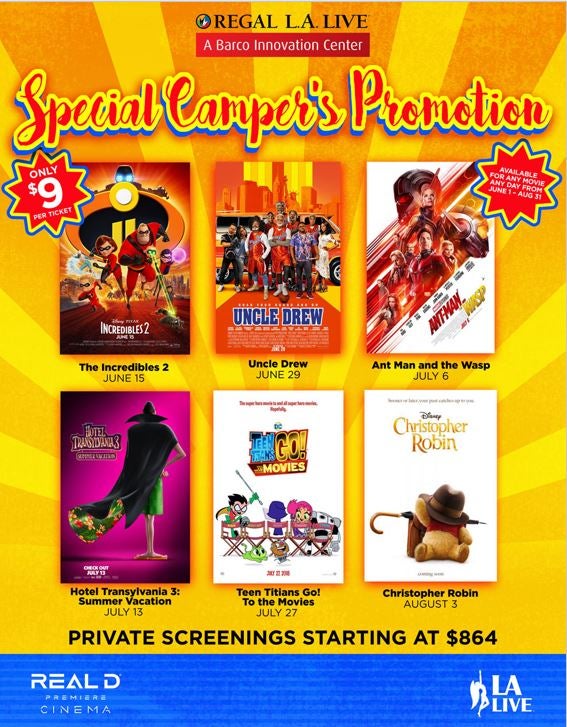 Sign up for the 'Movie Insider'
Showtimes, upcoming attractions, advance ticket sales, promotions/sweepstakes & offers.
Host a Private Event
L.A. LIVE is the perfect place for your group meetings, party or convention. Choose from many elegant spaces.
Learn More