Deadpool 2 Opening Weekend + Double Feature
May
17 - 21
, 2018
Deadpool 2 Tickets on Sale Now!
Starting at 7:00PM on Thursday, May 17th, Regal L.A. LIVE:A Barco Innovation Center will be showing Deadpool 2!
Deadpool's Double Feature - See Deadpool + Deadpool 2 and get a special collectible item!
Thursday, May 17 at 4pm in the RealD Premiere Cinema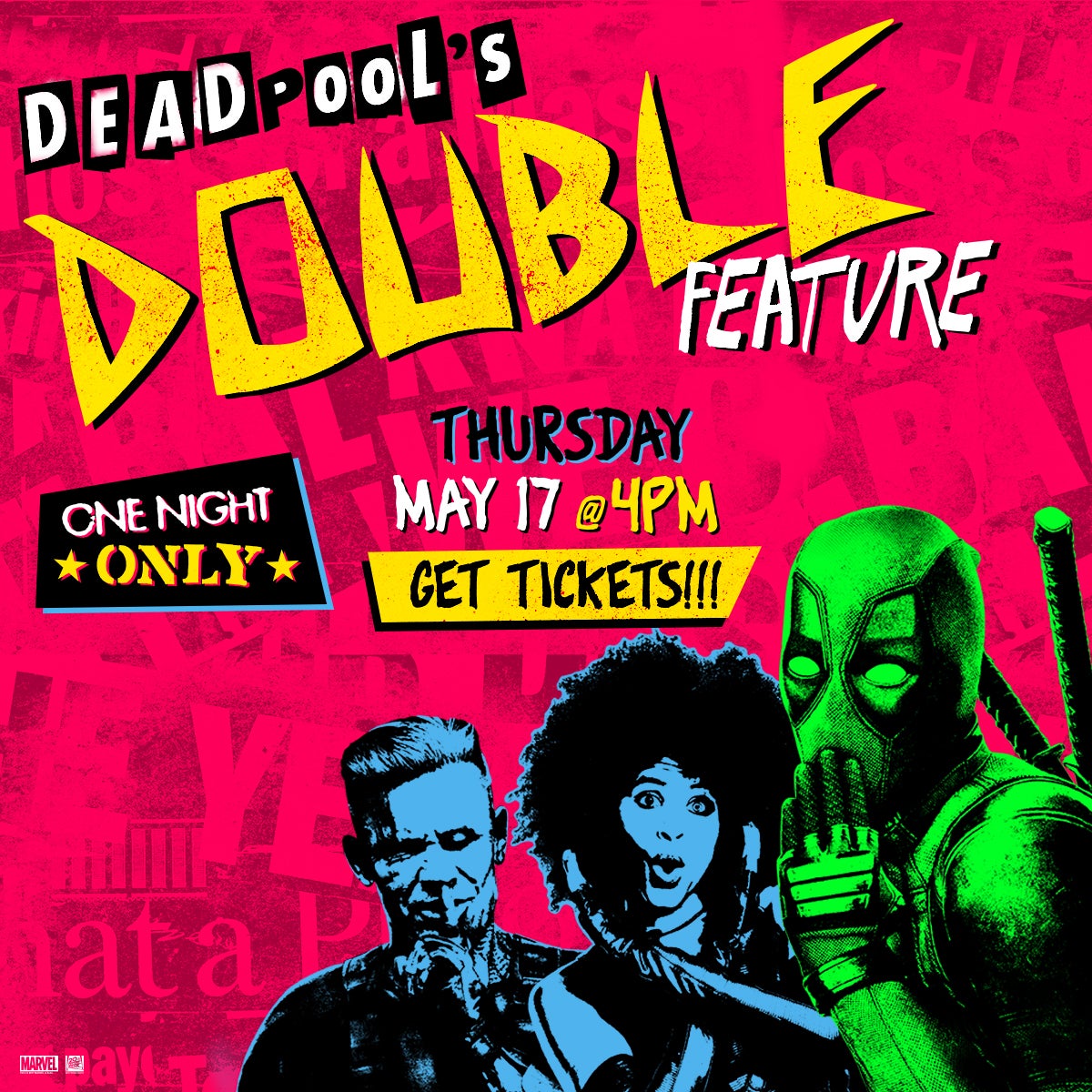 Receive a free mini-collectible Deadpool figurine*
Single movie experiences leaving you unfulfilled? Well, a double dose of everyone's favorite Merc with a Mouth is sure to be the kick in the solar plexus that you need to get an early jump on 'Pool Season!
Hold on to your chimis (and your changas), because for one night only you can relive the magic of Deadpool's first spectacular solo adventure, then be among the first to witness his second coming in Deadpool 2!
Like a barn full of bunnies in heat, Deadpool's family is about to get bigger than ever, as fan favorites, Vanessa, Blind Al, Dopinder, Weasel, Colossus, and Negasonic Teenage Warhead, join Domino, Cable, and a few others (that the studio won't let us write about) in a special one night double feature that you definitely won't want to miss.
SPECIAL COMBO OFFER
Guests attending the Deadpool Double Feature who provide their RCC card when purchasing tickets will receive a special concession offer on their RCC card. Qualifying guests will be able to purchase a $5 medium popcorn and medium drink combo with each ticket purchased to the Double Feature on May 17th.
**Collectable received while supplies last on a first come first serve basis.
See It in 4DX!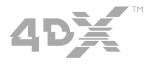 Step into the world of Deadpool 2 with the 4DX auditorium that features motion seats and special effects including wind, fog, mist/rain, scents and more that perfectly synch to the on-screen action. You'll feel like you are flying with all of Deadpool's moves.
Special group discount
Groups of 10 or more can receive $2 off per ticket by calling Chase Patton at 213-212-0725 or emailing [email protected]
The Latest Trailer
Synopsis
Wisecracking mercenary Deadpool battles the evil and powerful Cable and other bad guys to save a boy's life.
Dates
May 17

- 4:04 PM

Regal L.A. LIVE: A Barco Innovation Center

May 18

- TBA

Regal L.A. LIVE: A Barco Innovation Center

May 19

- TBA

Regal L.A. LIVE: A Barco Innovation Center

May 20

- TBA

Regal L.A. LIVE: A Barco Innovation Center

May 21

- TBA

Regal L.A. LIVE: A Barco Innovation Center
Stay the Night
Stay the Night at L.A. LIVE with a special hotel package that includes overnight accommodations at JW Marriott Los Angeles, L.A. LIVE, breakfast for two, and complimentary valet parking.
*Based upon availability. Blackout dates may apply.