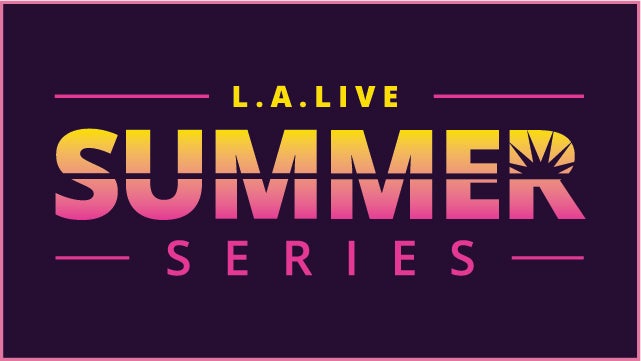 L.A. LIVE Summer Series
Join us this summer for featured menus, drink specials, limited-time offers and more at select L.A. LIVE restaurants!
Wine Wednesday | July

EVERY WEDNESDAY IN JULY: Wine specials at select L.A. LIVE restaurants including 50% off bottles of wine, $9 deals and more. Restaurants include Katsuya, Lucky Strike, Patxi's Pizza, and Savoca!
Eat, Play & Park Free

THURSDAY, JULY 29 & WEDNESDAY, AUGUST 25
Parking is on us on Thursday, July 29 and Wednesday, August 25! Dine at one of our restaurants and we'll cover your parking in the West Garage, enter in Gate B.
Burger Week | August

L.A. LIVE Summer Series continues with Burger Week from August 9-15! Dine at Glance Lobby Bar, Katsuya and Smashburger to enjoy their featured burgers!
Tap Takeover Tuesday | August

EVERY TUESDAY IN AUGUST: Join us for Tap Takeover Tuesday! Enjoy special deals on beer offered every Tuesday at Katsuya and Yard House.
» More About Tap Takeover Tuesday
We have a packed summer with more featured menus, specials and limited-time offers so be sure to check back to see what's coming in September!
Host a Private Event
L.A. LIVE is the perfect place for your group meetings, party or convention. Choose from many elegant spaces.
Learn More