Dark Nights at L.A. LIVE Presented by Avión
July 21, 6PM-Late Night at L.A. LIVE
L.A. LIVE hosts one of Los Angeles' most exciting special events with Downtown Dark Nights! Come to Dark Nights and enjoy:
Team LA Store Summer Sale - Up to 80% off
Let us know you're coming!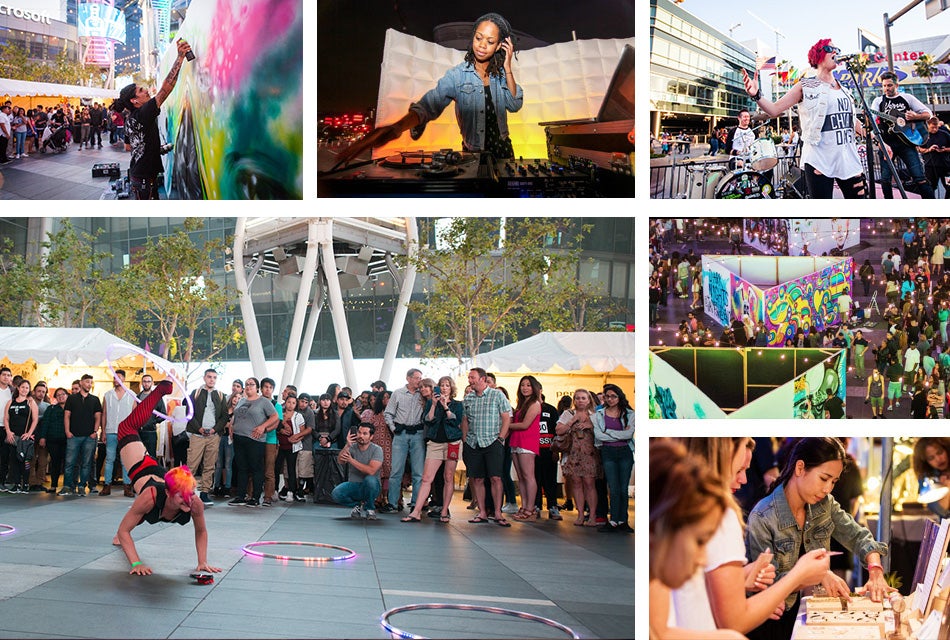 LIVE MUSIC | LIVE ART | LIVE PERFORMANCES | ARTISANS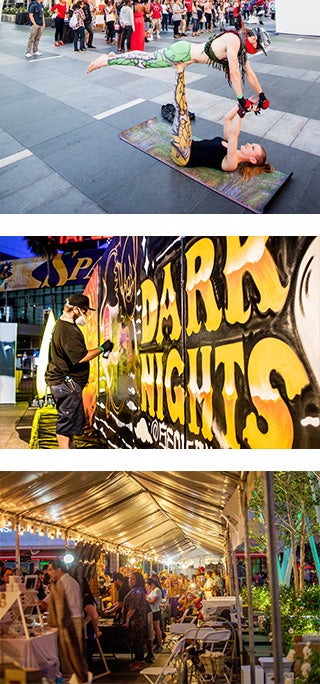 DEEJAYS:
MUSIC:
MURALISTS:
AngelOnce | BlackBrain | Black Light King | James Wilde XO | Phobik | Pops Born 2 Cre8 | Samir Evol | Sand One | Septerhed | Erin Miller Williams
ART INSTALLATIONS & PERFORMANCES:
Stilt walkers | Roaming Characters | Hula Hoopers | Street Dancers | Contortionists
VENDORS:
Amor y Flor | Arix Art | Art by Leanne Huynh | Benjibug Vinyls | BlackBrain | BoriCubi: The Art of Jolín Miranda | Cowpunk Leather | Eddy Lee Art | Ela Mella | Freaky Wallet | Freedumb Founded | Hannah Frost Jewelry | HumanTreeRobot | JadenMoon Natural Soaps & Skin Care | JesseJFR | London Manori | MaeMae Jewelry | Parlor Tattoo Prints | Pileus Chaotic Art | Pocket Square Clothing | Shay Candles | Succulent Heaven | The Key Historic | Tiger Moon Designs | West Coasterz Engraved Wood Art | WIKIDCANVAS
If you're interested in being a vendor or performer at one of our events, please submit your info.
$5 FOOD AND DRINK MENUS
The New Era D-Lab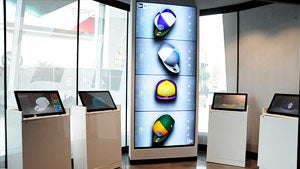 The New Era D-Lab is offering up to 60% off select product on Dark Nights, July 21. In the "New Era by You" customization area, you can design your own cap by choosing from the hundreds of team logos, colors and fabrics in the brand's portfolio! This is one place you have to check out during the night!
July 21 Store Hours: 9AM - 10PM
Team LA Store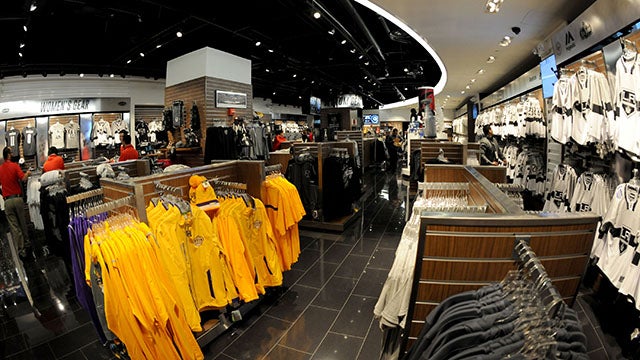 TEAM LA will be offering discounts up to 80% off during Dark Nights on July 21! TEAM LA has a premier selection of merchandise for your favorite Los Angeles teams, including the Lakers, Kings, Clippers, Galaxy, Angels and Sparks. Dont forget to stop by and shop these amazing deals throughout the night!
July 21 Store Hours: 9AM - 10PM