Yard House
Takeout/Delivery
Yard House is accepting takeout and delivery orders from 11 a.m. to 9 p.m. daily! For pickup or delivery orders visit www.yardhouse.com or find them on Grubhub. View NEW Takeout Menu
Yard House is now offering Family Style Takeout Meals! View Menu
For takeout orders L.A. LIVE offers 30-minutes of free parking in East Garage, West Garage and Lot 4. Parking Information
Schedules and services subject to change. Please check back for the latest information.
About Yard House
Yard House is known for great food, classic rock music and 160 taps of domestic, local and import beers. Whether you're in the mood for a grilled burger and a pint of our favorite beer or Poke Bowl paired with the Magic Margarita, Yard House has something for everyone. It's the perfect place to unwind and take a break - meet old friends for happy hour, celebrate a special occasion, or gather your family for dinner. Guests are always welcome at our house.
Menus
Restaurant Information
Yard House
800 West Olympic Boulevard
Los Angeles, California 90015
yardhouse.com
Phone: (213) 745-9273
HOURS OF OPERATION
Due to the coronavirus (COVID-19) situation we are closed for dining, but are taking orders for takeout/delivery between 11 a.m. - 9 p.m.
Please check back for any updates. 
NIKE 3ON3 AT L.A. LIVE
Register to secure your team's spot to play in the Nike Basketball 3ON3 Tournament!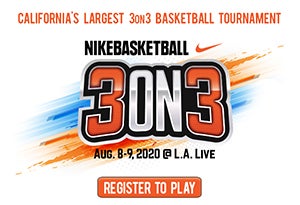 JAM OUT WITH US ON SPOTIFY
Listen to our carefully curated playlists to vibe to for the perfect occasions!