Wolfgang Puck Bar & Grill
The name Wolfgang Puck is synonymous with the best of restaurant hospitality and the ultimate in culinary arts. The legendary chef has built a gastronomic empire that spans coast to coast. At Wolfgang Puck Bar & Grill, Puck teams with preeminent designer Tony Chi to bring guests his take on modernized "Bar & Grill" cuisine.
Guests can find Puck's signature comfort food with a variety of inventive dishes drawing inspiration from his renowned fine dining restaurants ranging in price to accommodate varying budgets. The restaurant offers creative salads, wood-oven baked pizzas, handmade pastas, enticing entrees and meats grilled over hard wood.
Promotions
THANKSGIVING TO-GO MENU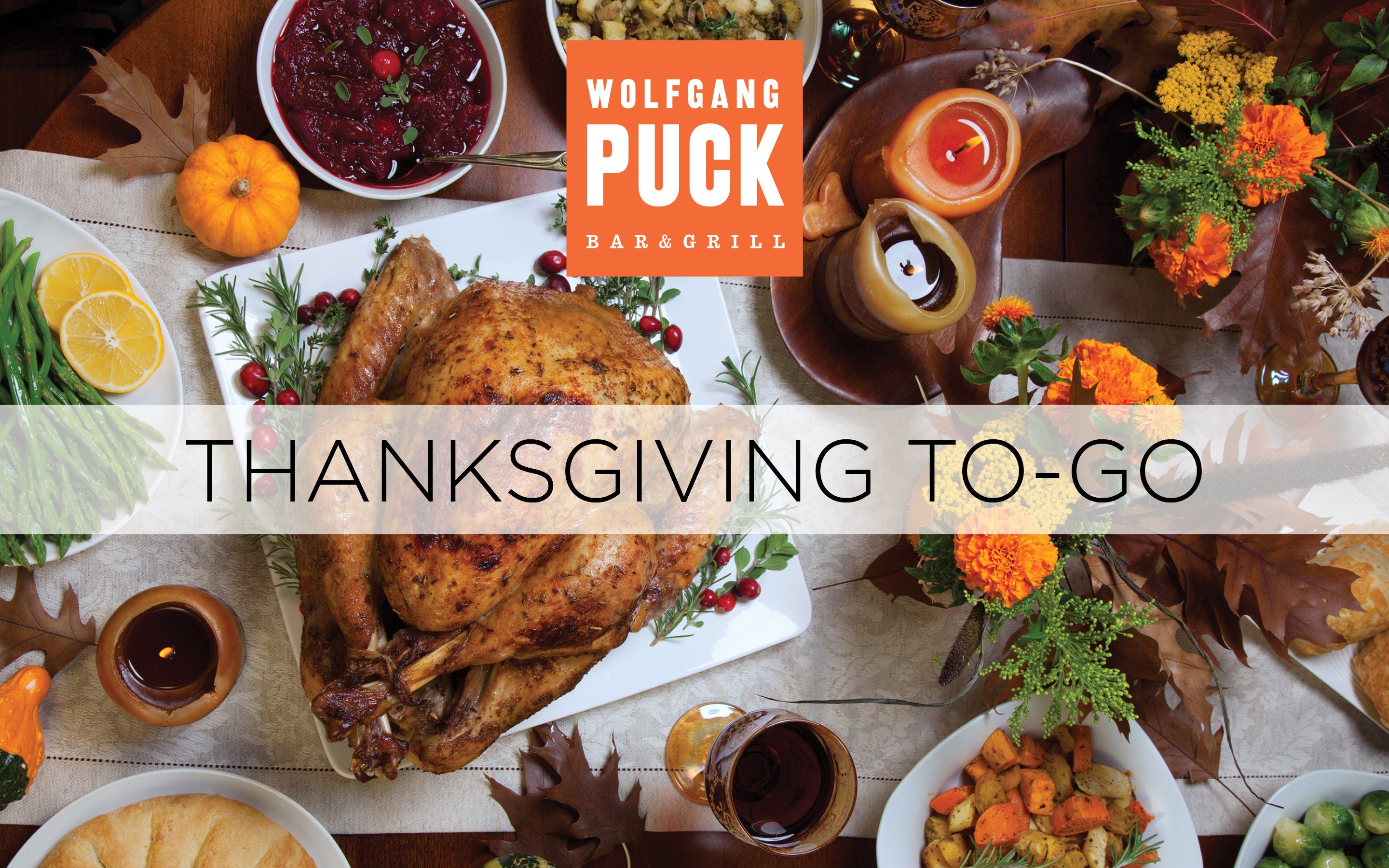 Chef Gisselle has put together a menu of holiday favorites which range from a full 14-16 lbs. free-range turkey, and candied yams with maple-pecan butter, to Wolfgang's famous sourdough stuffing, as well as apple and pumpkin pies. All items are available to order a la carte and the full spread which serves 10 people.
Orders must be placed by Monday, November 20th. Delivery fees vary and pick up orders must be picked up at the restaurant by 1PM Thanksgiving Day 11/23.
To order guests can call 213.748.9700 or email [email protected].
PARKING VALIDATION
Each L.A. LIVE business determines their own rules regarding validation. Please call the business directly to inquire about the terms for parking validation. View a parking map.
Restaurant Information
Wolfgang Puck Bar & Grill
800 West Olympic Boulevard
Los Angeles, California 90015
wolfgangpuck.com
Phone: (213) 748-9700
HOURS OF OPERATION
LUNCH
Tuesday - Saturday: 11:30AM - 5PM
DINNER
Tuesday - Saturday: 5PM - 11PM
Sunday - Monday: 5PM - 10PM
*Hours subject to change due to concert/event schedule at L.A. LIVE, it's recommended to call ahead for those hours.