The Mixing Room
World-class mixology, innovative small plates, lush and comfortable design and the ideal location in LA for star gazing and people watching. The Mixing Room maintains a spirit rooted in warmth, hospitality, and a sense of fun. This venue defines cutting edge mixology: syrups, infusions, house made grenadine, egg whites and classic cocktails reinvented for a modern audience. While the cocktail menu features contemporary flavors, exotic spirits, unique tinctures, and dramatic garnishes, each of the cocktails are lightening fast to prepare during service.
Enjoy cocktails and appetizers at both our indoor and outdoor seating. Located on the lobby level of JW Marriott Los Angeles L.A. LIVE.
Taco Tuesday Pop-Up!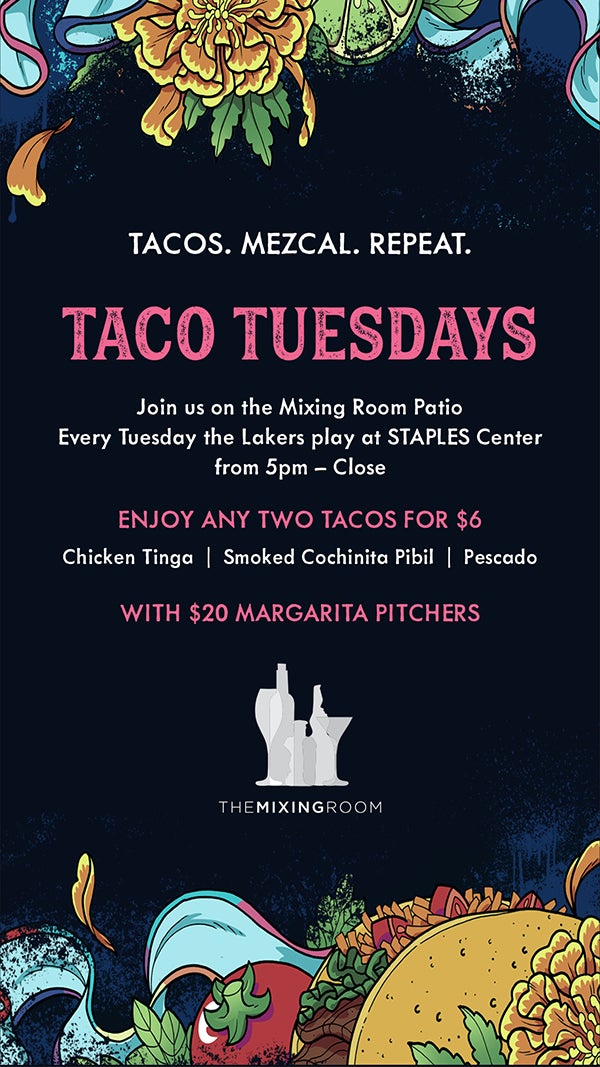 Tacos. Mezcal. Repeat.
This agave focused spirits pop-up within The Mixing Room offers a fantastic list of tequilas and mezcals from the hard-to-find, small batches to classic favorites. Sit and sip mezcal neat from hand-made copitas, with a little salt and a slice of orange, or in an expertly crafted cocktail. Happening through May 2020.
Restaurant Information
The Mixing Room
900 West Olympic Boulevard
Los Angeles, California 90015
marriott.com
Phone: (213) 216-3390
HOURS OF OPERATION
Due to the COVAD-19 we are closed. Please check back for any updates.
NIKE 3ON3 AT L.A. LIVE
Register to secure your team's spot to play in the Nike Basketball 3ON3 Tournament!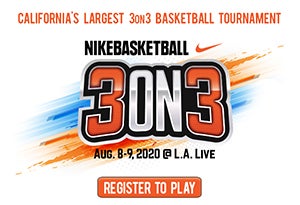 JAM OUT WITH US ON SPOTIFY
Listen to our carefully curated playlists to vibe to for the perfect occasions!