Starbucks Coffee
Starbucks Coffee is committed to ethically sourcing and roasting the highest quality arabica coffee in the world. Today, the company is the premier roaster and retailer of specialty coffee. Through Starbucks Coffee's unwavering commitment to excellence and its guiding principles, the company brings unique Starbucks Coffee Experience to life for every customer.
PARKING VALIDATION
Each L.A. LIVE business determines their own rules regarding validation. Please call the business directly to inquire about the terms for parking validation. View a parking map.
Restaurant Information
Starbucks Coffee
800 West Olympic Blvd., Suite A102
Los Angeles, CA 90015
starbucks.com
Phone: (213) 748-1009
HOURS OF OPERATION
Due to the coronavirus (COVID-19) situation we are closed. Please check back for any updates.
NIKE 3ON3 AT L.A. LIVE
Register to secure your team's spot to play in the Nike Basketball 3ON3 Tournament!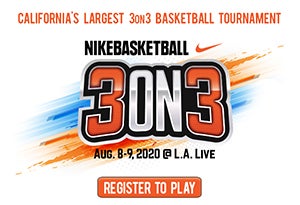 JAM OUT WITH US ON SPOTIFY
Listen to our carefully curated playlists to vibe to for the perfect occasions!