Savoca
BREAKFAST
Breakfast is available at Savoca daily from 6:30 a.m. - 11 a.m. inside the dining room.
SUNDAY BRUNCH
Join us for Sunday Brunch from 11 a.m. - 2:30 p.m. inside the dining room.
DINNER
Dinner is available at Savoca for indoor dining daily from 5:30 p.m. - 9:30 p.m. » Dinner Menu
The Cottages at Savoca are available Thursday - Sunday, 5:30 p.m. - 9 p.m. You can make a reservation via Open Table
Schedules and services subject to change due to COVID-19. Please check back for the latest information.
A Californian Trattoria serving a fresh take on Italian favorites made with regionally sourced ingredients.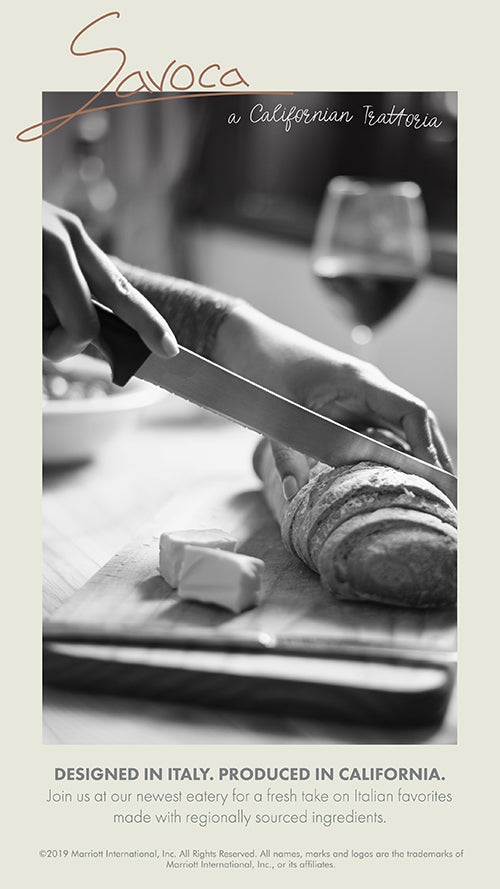 Restaurant Information
Savoca
900 West Olympic Boulevard
Los Angeles, California 90015
HOURS OF OPERATION
INDOOR
Breakfast: Daily, 6:30 am – 11 am
Dinner: Daily, 5:30 pm – 9:30 pm
Sun Brunch: 11 am - 2 pm
COTTAGES
Thurs – Sat: 5:30 pm – 9 pm