Red Mango
About Red Mango
Red Mango's award-winning, nonfat frozen yogurt has it all -- calcium, protein, and live active cultures that are good for your body. And unlike other desserts that often contain artificial ingredients or excessive calories from fat and sugar, Red Mango frozen yogurt is all natural, nonfat or lowfat, and certified gluten free and kosher.
Red Mango is now pouring fresh pressed juices! Kick start your healthy regime by treating yourself to one of the many fruit and veg combos on offer!
Now Serving - Acai Bowls!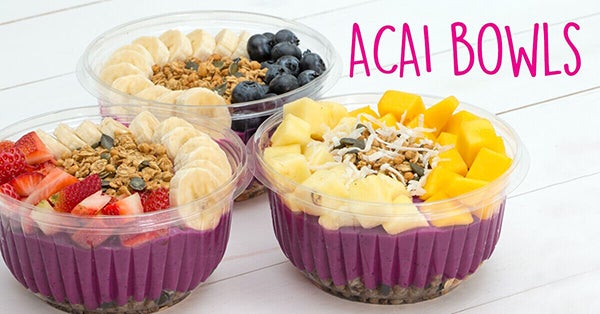 Choose between different bowls such as:
Choco-Nut Dream: Chocolate hazelnut spread, granola, banana, strawberries
Totally Tropical: Shredded coconut, granola, pineapple, mango
PB Power: Peanut Butter, banana, granola, blueberry
Create Your Own: Your choice of any 4 toppings
Jump-start a Healthy Lifestyle with a Juice Cleanse.
Our Juices are made of 100% fruits and vegetables, are cold-pressed, filtered and bottled to perfection. » More
Restaurant Information
Red Mango
1011 South Figueroa Street
Los Angeles, California 90015
redmangousa.com
Phone: (213) 746-2646
HOURS OF OPERATION
Due to the coronavirus (COVID-19) situation we are closed. Please check back for any updates.