Patxi's Pizza
Takeout/Delivery
Patxi's is accepting takeout and delivery orders from 12 p.m. to 8 p.m. daily! To place your pickup and delivery orders visit www.patxipizza.com. View Menus
Ordering delivery? Use code DTLAFREE at www.patxipizza.com for free delivery on orders over $30!*
For takeout orders L.A. LIVE offers 30-minutes of free parking in East Garage, West Garage and Lot 4. Parking Information
*$30 minimum order required for free delivery.
Schedules and services subject to change. Please check back for the latest information.
About Patxi's
Patxi's Pizza is a California Born Brand with award winning traditional recipes. We have been serving homemade recipes, and quality ingredients Since 2004 with love! Come join us, and "Eat, Drink, and be happy with family & friends at Patxi's!"

Downtown LA is excited! See what EATER LA had to say about Patxi's at L.A. LIVE!
Restaurant Information
Patxi's Pizza
800 West Olympic Boulevard
Los Angeles, California 90015
Hours of Operation
Due to the coronavirus (COVID-19) situation we are closed for dining, but are taking orders for takeout between 12 p.m.- 8 p.m.
Please check back for any updates. 
NIKE 3ON3 AT L.A. LIVE
Register to secure your team's spot to play in the Nike Basketball 3ON3 Tournament!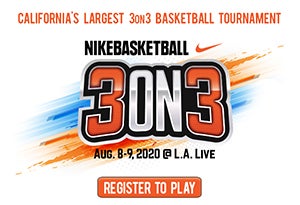 JAM OUT WITH US ON SPOTIFY
Listen to our carefully curated playlists to vibe to for the perfect occasions!