Fleming's Prime Steakhouse & Wine Bar
Takeout
Fleming's is accepting takeout orders from 12 p.m. to 8 p.m. daily! To order takeout call 213-745-9911. View Menus
For takeout orders L.A. LIVE offers 30-minutes of free parking in East Garage, West Garage and Lot 4. Parking Information
Schedules and services subject to change. Please check back for the latest information.
About Fleming's Prime Steakhouse & Wine Bar
Located across from STAPLES Center and the Los Angeles Convention Center on Olympic Boulevard, Fleming's in L.A. LIVE is an outstanding choice for pre- and post-event dining, business dining and private entertaining in Los Angeles. Join us and share in our passion for steak and wine. Experiment with our award-winning list of 100 wines by the glass and indulge in exceptional steaks, all served with unrivaled hospitality.
PARKING VALIDATION
Each L.A. LIVE business determines their own rules regarding validation. Please call the business directly to inquire about the terms for parking validation. View a parking map.
Restaurant Information
Fleming's Prime Steakhouse & Wine Bar
800 West Olympic Boulevard
Los Angeles, California 90015
flemingssteakhouse.com
Phone: (213) 745-9911
HOURS OF OPERATION
Due to the coronavirus (COVID-19) situation we are closed for dining, but are taking orders for takeout between 12 p.m.- 8 p.m.
Please check back for any updates.
NIKE 3ON3 AT L.A. LIVE
Register to secure your team's spot to play in the Nike Basketball 3ON3 Tournament!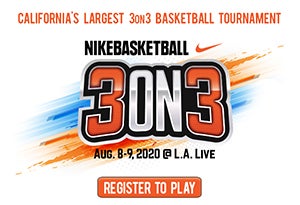 JAM OUT WITH US ON SPOTIFY
Listen to our carefully curated playlists to vibe to for the perfect occasions!