Now Playing: 'Pixels'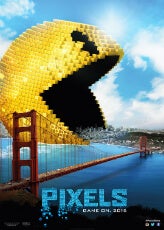 About The Film
When aliens misinterpret video feeds of classic arcade games as a declaration of war, they attack the Earth in the form of the video games.
Coming Thursday, July 30: 'Mission: Impossible - Rogue Nation'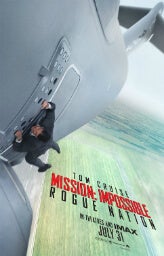 About The Film
Ethan and team take on their most impossible mission yet, eradicating the Syndicate - an International rogue organization as highly skilled as they are, committed to destroying the IMF.
KCON Mission: Impossible Sweepstakes
Today's Premiere Cinema Feature
Pixels 3D
Genre: Digital3D, Comedy, SciFi_Fantasy
Synopsis: When intergalactic aliens misinterpret video-feeds of classic arcade games as a declaration of war against them, they attack the Earth, using the games as models for their various assaults. President Will Cooper (James) has to call on his childhood best friend, '80s video game champion Sam Brenner (Sandler), now a home theater installer, to lead a team of old-school arcaders (Dinklage and Gad) to defeat the aliens and save the planet.
Rating: PG-13
Showtimes: 12:10 PM | 2:50 PM | 5:40 PM | 8:30 PM | 11:10 PM
4DX at Regal L.A. LIVE
Regal Cinemas L.A. LIVE is now home to the first 4DX theater in the United States! Experience the biggest blockbusters like never before with 4DX technology! The 4DX auditorium features motion seats and special effects including wind, fog, mist/rain, scents and more that perfectly synch to the on-screen action.
» Learn More About 4DX Technology
» Follow 4DX on Facebook
4DX Effects
Heave
Vertical movement of the seats.
Roll
Sideways tilting of the seats.
Pitch
Forward and backward rocking of the seats.
Environmental Effects
In addition to the movements, the theater is equipped with environmental effects to further enhance the experience. From a malicious storm to a gentle breeze, from the smoky explosions to the warm smell of coffee, the 4DX technology enhances these experiences with appropriate effects. » More Info
Host a Private Event
L.A. LIVE is the perfect place for your group meetings, party or convention. Choose from many elegant spaces.
Learn More