MattyB
Jul. 14

- 4:00 PM

/ Door Time: 3:00 PM / Club Nokia
Ticket Prices
$20.00, $28.50
Matthew Morris aka "MattyB" is a 10-year-old rapper from Atlanta, GA. He was born on January 6, 2003. Since beginning his music career at age 7, he has quickly become an Internet sensation. MattyB has accumulated more than 500 million video views and more than 1.2 million YouTube subscribers. His social media consists of more than 1.8 million followers on Facebook, Instagram and Twitter combined.
His music videos and songs have been seen and played all over the world. Although MattyB originated on YouTube, many TV shows, radio stations, websites, magazines and blogs have featured him and his music. MattyB has a large portfolio, which consists of original music, covers and remakes, and collaborations.
MattyB has made himself known for his G-rated, yet complex rap lyrics, which lead a young generation of kids to follow their dreams, believing that anything is possible. The MattyB lyrics add a personal touch to his music, making him loved by both kids and adults. He is also known for his swag, style and smooth delivery. Many celebrities, such as Katy Perry, Ryan Seacrest, Ashton Kutcher, Perez Hilton, Scooter Braun and Vanilla Ice have shown interest in the MattyB brand.
MattyB has performed on a variety of shows, such as The TODAY Show, Wendy Williams Show, Dr. Phil Show and EXTRA. He has also performed live at many locations such as Turner Field (Home of the Atlanta Braves), Six Flags over Georgia, Centennial Olympic Park (Atlanta, GA), celebrity birthday parties, as well as a Nascar event at Atlanta Motor Speedway.
MattyB is also pursuing acting and has featured in multiple commercials aired on Disney, Nickelodeon and Cartoon Network, as well as made a guest appearance with Dewayne "The Rock" Johnson on TV.
Aside from his music endeavors, MattyB is a normal third grader. He is one of five children in his family and enjoys baseball, art, video games and spending time with his friends and family.
Seating Map
View Seating Map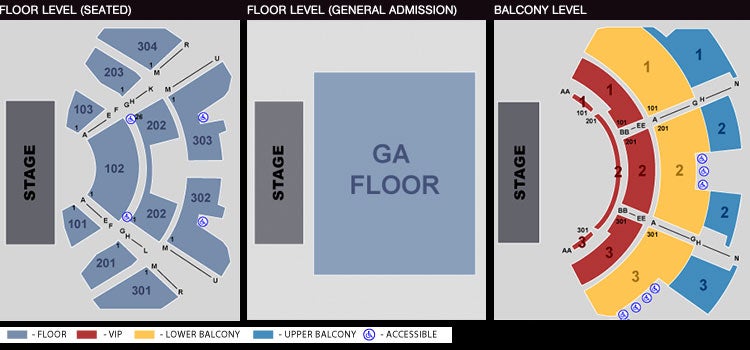 Show your Stub and Stay
Save up to 15% when you book the Show Your Stub package at the JW Marriott Los Angeles at L.A. LIVE. Package includes hotel room, valet parking and breakfast for two at Ford's Filling Station.
StubHub: Buy and Sell Tickets
StubHub is the official fan-to-fan ticket marketplace of L.A. LIVE and the trusted source where fans buy and sell their tickets.
Buy and Sell Tickets